Permanent Jewelry In Cincinnati
We don't just create jewelry; we forge lasting memories, one exquisite piece at a time.
Welcome to Hello Darlin', where elegance is not just worn, but lived.
What is Permanent Jewelry?
The Hottest New Jewelry Trend
Through a safe and painless welding process, these pieces are secured onto the wearer, creating an unyielding bond that defies casual removal.

This technique involves carefully and securely welding the ends of the jewelry together while on the customer, ensuring it remains in place through life's daily activities.
Despite its name, permanent jewelry is not a lifelong commitment. If the wearer ever decides to part with their piece, a simple snip with wire cutters can release the bond. This unique blend of commitment and flexibility is what sets permanent jewelry apart. It serves as a constant reminder of a specific moment, sentiment, or story, yet holds the promise of change if and when the wearer chooses.
Hello Darlin' provides amazing permanent jewelry experiences in the Cincinnati Ohio area.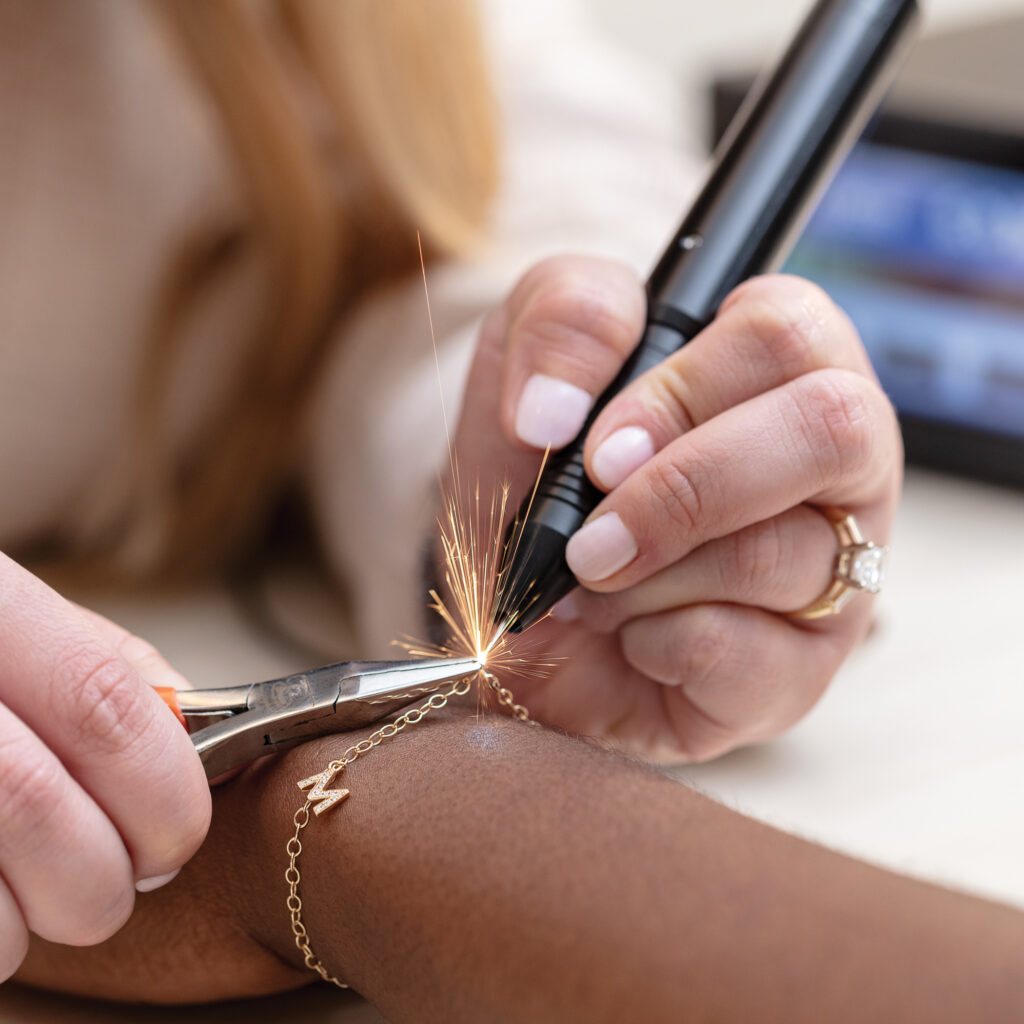 Attend an Upcoming Permanent Jewelry Event!
January 20, 2024

Daye Lily Beauty Bar

January 20, 2024 9:00 am - 2:00 pm
Daye Lily Beauty Bar & Boutique, 231 Apple St, Mt Orab, OH 45154, USA

Come get your botox touchup and experience Hello Darlin'!